Robotic CCD Automatic Image detecting Packing machine for OPPO Mobile Phone Screens
Introduction:Universal Automatic Image Detecting and Packing Machine
This automatic detecting machine is designed for mobile phones's screens.It repalced the traditional detecting ways and improved the production efficiency.The detecting steps can be devided into 4 parts,size detecting,IR detecting,interference detecting and stress detecting.The whole detecting process is carried out by four robots and the production efficiency is greatly improved than before.At the same time,the four working people were replaced by robots.So the labor cost was also saved greatly.
Application industry:Electronic connector/Computer/Hardware/Automobile/Electronic Switches
Using Advantage:Increasing at least 2 times of manufacturing capacity/Refusing the defective products/Avoiding the human injury.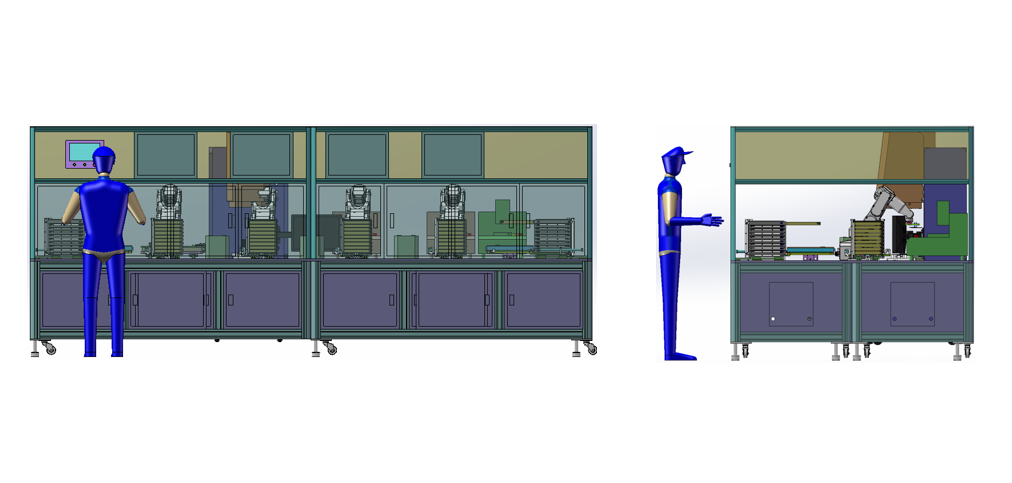 Automatic Feeding System
The mobile phone screeens are automatically fed to the inspection machine.There are many loading plates which are prepared for in and out of the material.After all of the mobile phone screens are detected,they will be put into the outgoing loading plate then finish the process of detecting.
For a whole detecting process, there is only one person who is in charge of feeding the material.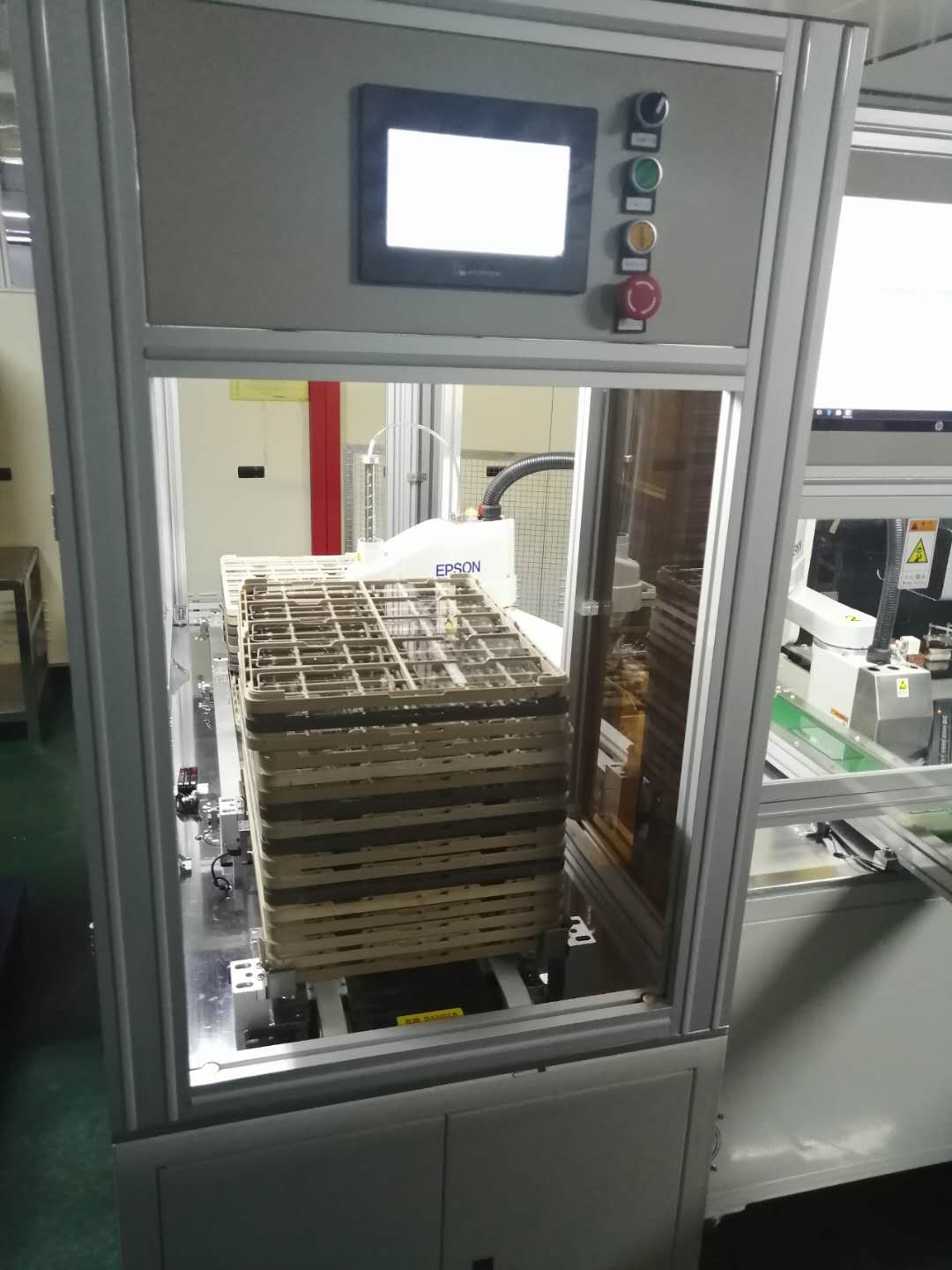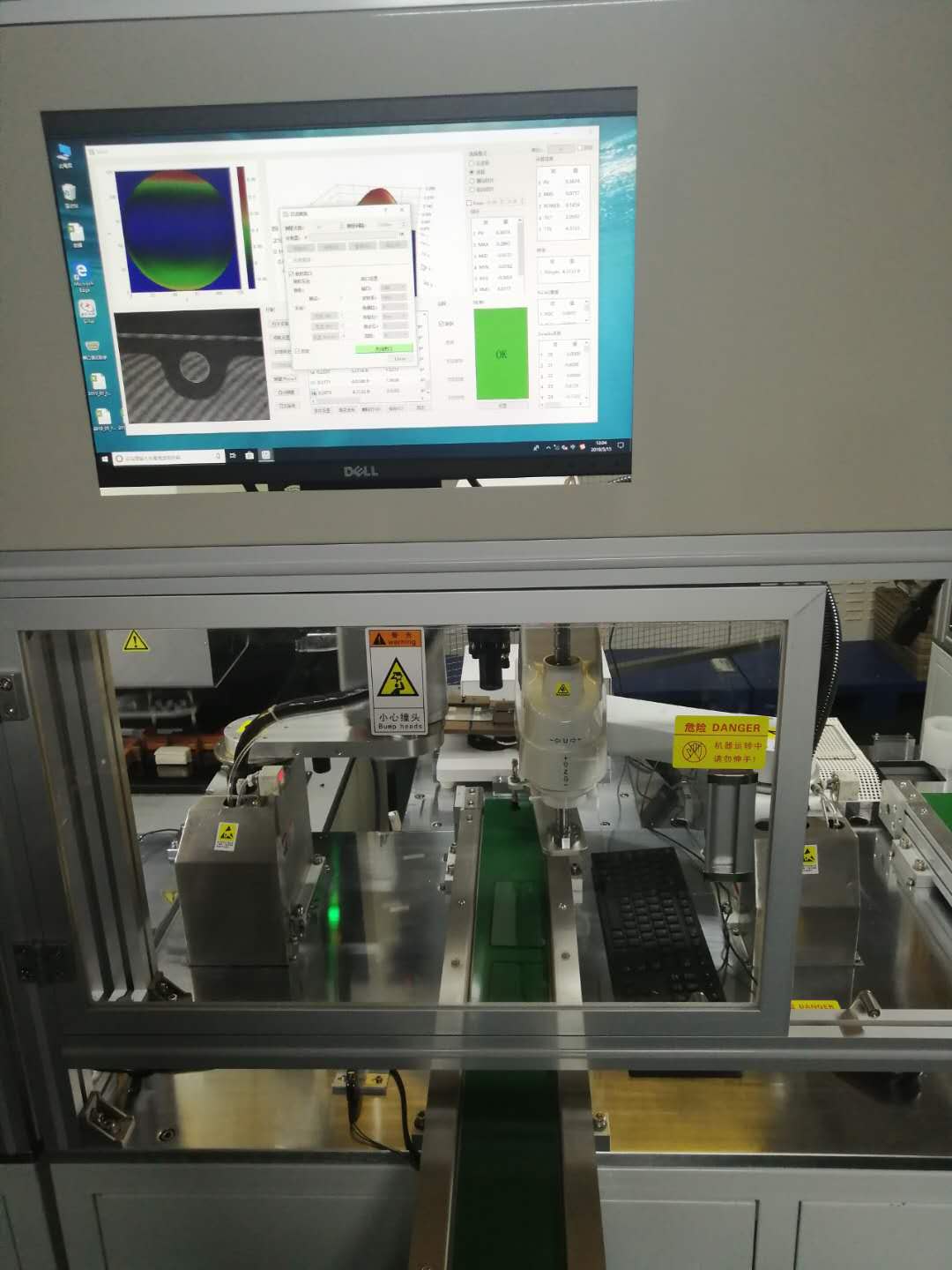 Smart Data-Collecting System
For every working station, there will be an exact data records for detecting NG /OK.It is very convenient for manufacturers to know the production quality and testing capacity.
At the same time,it will set alarm if the products defective rate is high.Comparing to the traditional working mode,the working pressure is becoming smaller and the testing quality is guaranteed.With this working way,the manufacturers will produce 100% good quality products.
At last,this automatic detecting machine is universal for different size of screens,including mobile phone screens,led screens,ipad screen,tablet pc screen and psp screen.etc...

Please check the live video for detecting mobile phone screens: