Highlights:
* Free Onsite Installation and Debugging Service in South Korea
* 80PCS/Minute Stable 1+1 Face Mask Machine
* Support Fabric Automatic Adjusting System


1.Basic Introduction
This equipment is used to produce disposable plane masks. The body belongs to one-to-one type. Due to the use of advanced servo motors to replace stepper motors or cylinders, the speed can be comparable to one-to-two type, and it is much more stable.
Different from the traditional pneumatic one-to-one or one-to-two model, this equipment is a new generation of fully automatic plane mask machine with high-speed filming and high-speed welding ear straps, and at the same time, it has the function of inward folding of the ear straps.
In order to improve the stability and yield of the machine, the electronic parts and power components used in the equipment are internationally well-known, for example: the sensor we use is OMRON, the PLC controller we use Mitsubishi, the main motor we use It's Panasonic.The overall frame is welded with square steel, and the surface is painted with computer paint; the bottom plate is made of steel plate and the surface is hard chrome plated; the surface of the aluminum parts of the machine is hardened; the hard material of the sliding parts is heat treated; the operation panel is man-machine interface, touch screen, support Chinese and English , Japan, and South Korea language; once the product was launched, it was quickly adopted by a large number of customers in mainland China, South Korea,


2.Specification


Machine Size

185mm x 95mm / 175mm x 95mm / 145mm x 90mm / (other size needs 7 days)

Material width

195mm / 185mm / 175mm / 145mm

Production capacity

80 pcs-100pcs/minutes

Power supply

220V/380V,50HZ/60HZ

Air supply

0.5∽0.7Mpa

Rated power

7.5kw

Machine size

Feeding rack

1650mm x 750mm x 1365mm

Body

1650mm x 700mm x 1218mm

End

1700mm x 700mm x 1500mm

Weight

Each part is less than 200KG

Post code

8451.50.9000

3.Main configuration and production process
Parts Name

Assembling position

BRAND

Qty

15

k, 2600w,Ultrasonic, digital frequency tracking

Front

XIEHE

1

20k, 2000w,Ultrasonic, digital frequency tracking

Back

XIEHE

2

1000w motor

Front,Back

Matsushita

2

1:5 Reducer

Front,Back

~

2

Servo motor

Back

Panasonic

7

80 Step motor

Back

Leadshine

4

PLC control

Front,Back

Panasonic or Mitsubishi

2

High precision tension control system

Feeding rack

~

3

The whole frame is welded with square steel, and the surface is painted with computer paint; the bottom plate is made of steel plate and the surface is hard chrome plated; the surface of the aluminum parts is hardened; the last part of the mask comes with a system for folding the ear strap. Sliding parts hard material heat treatment; operation panel, man-machine interface, touch screen, support Chinese, English, Japanese, Korean four languages.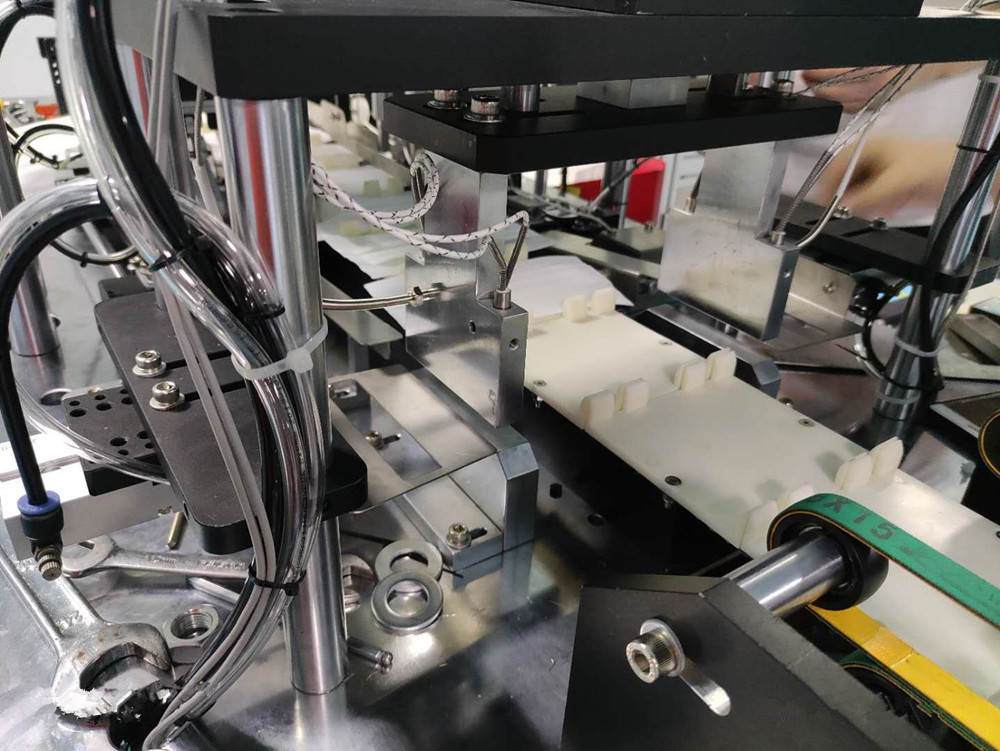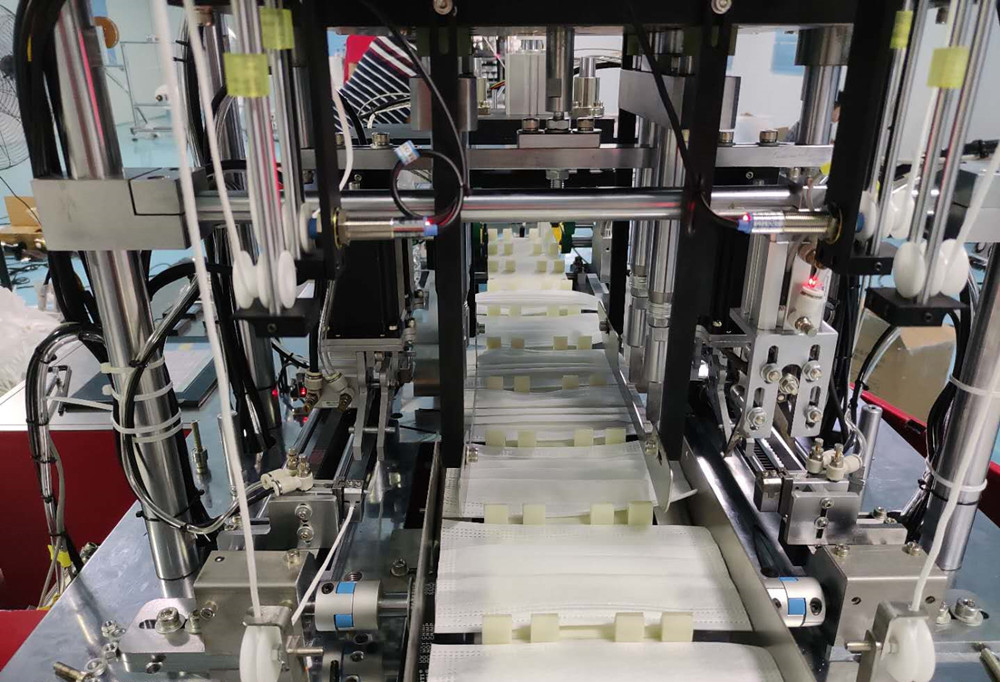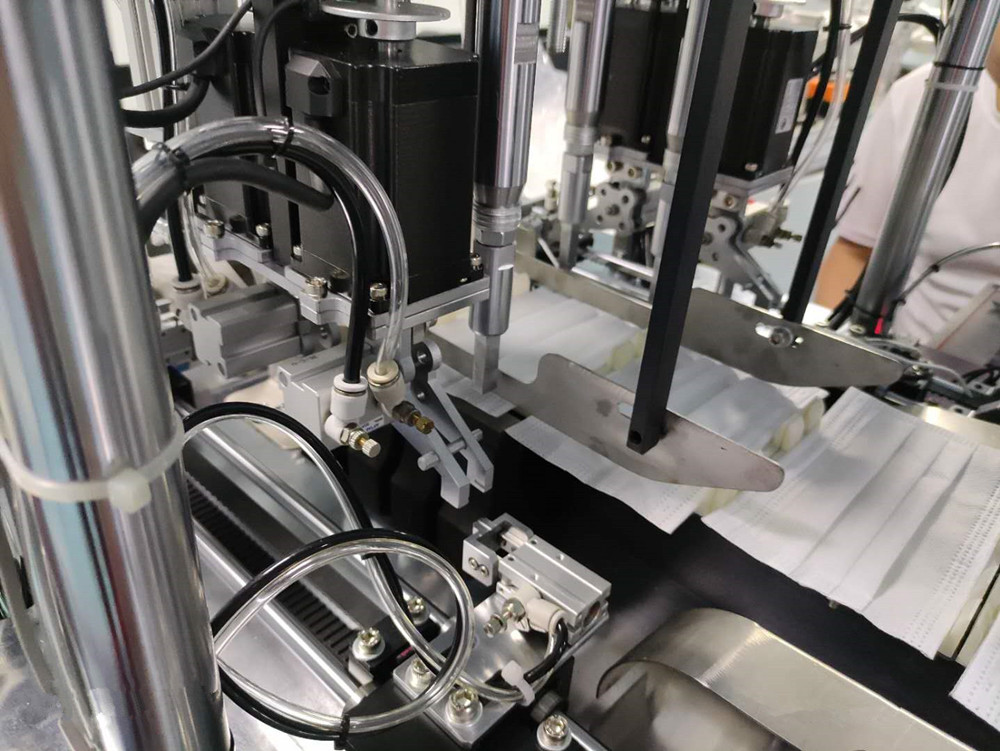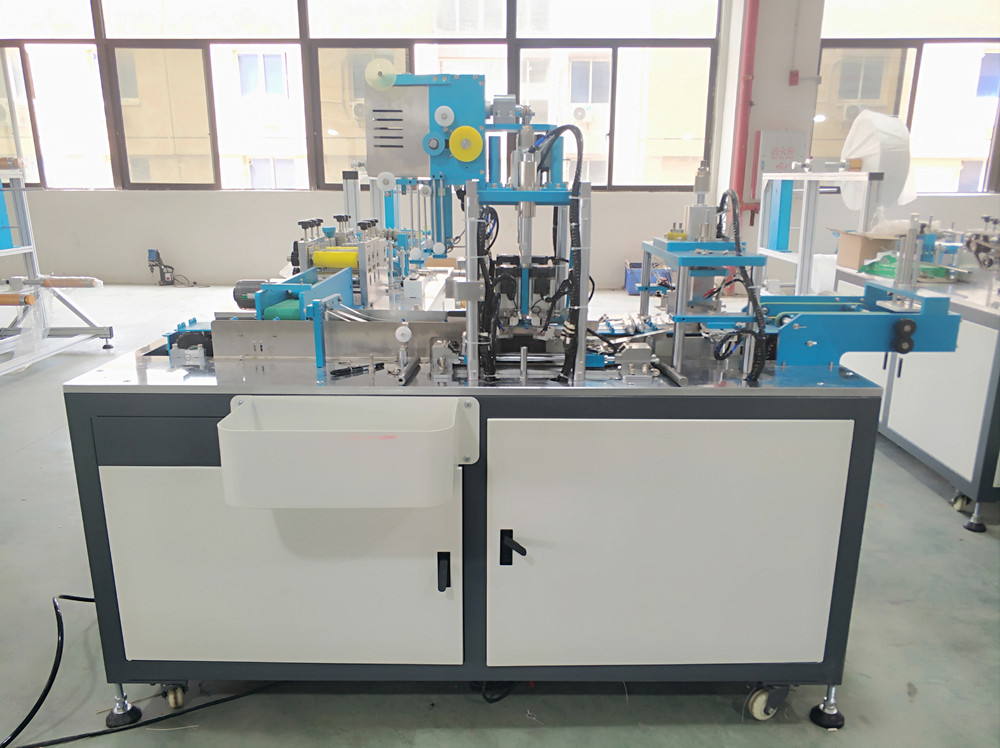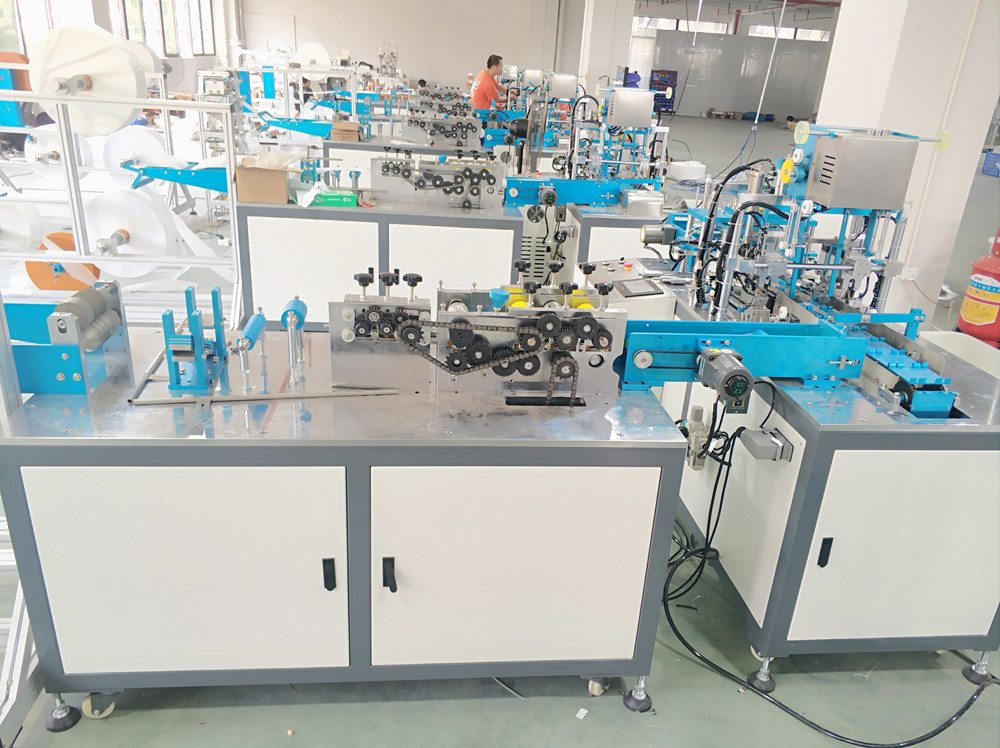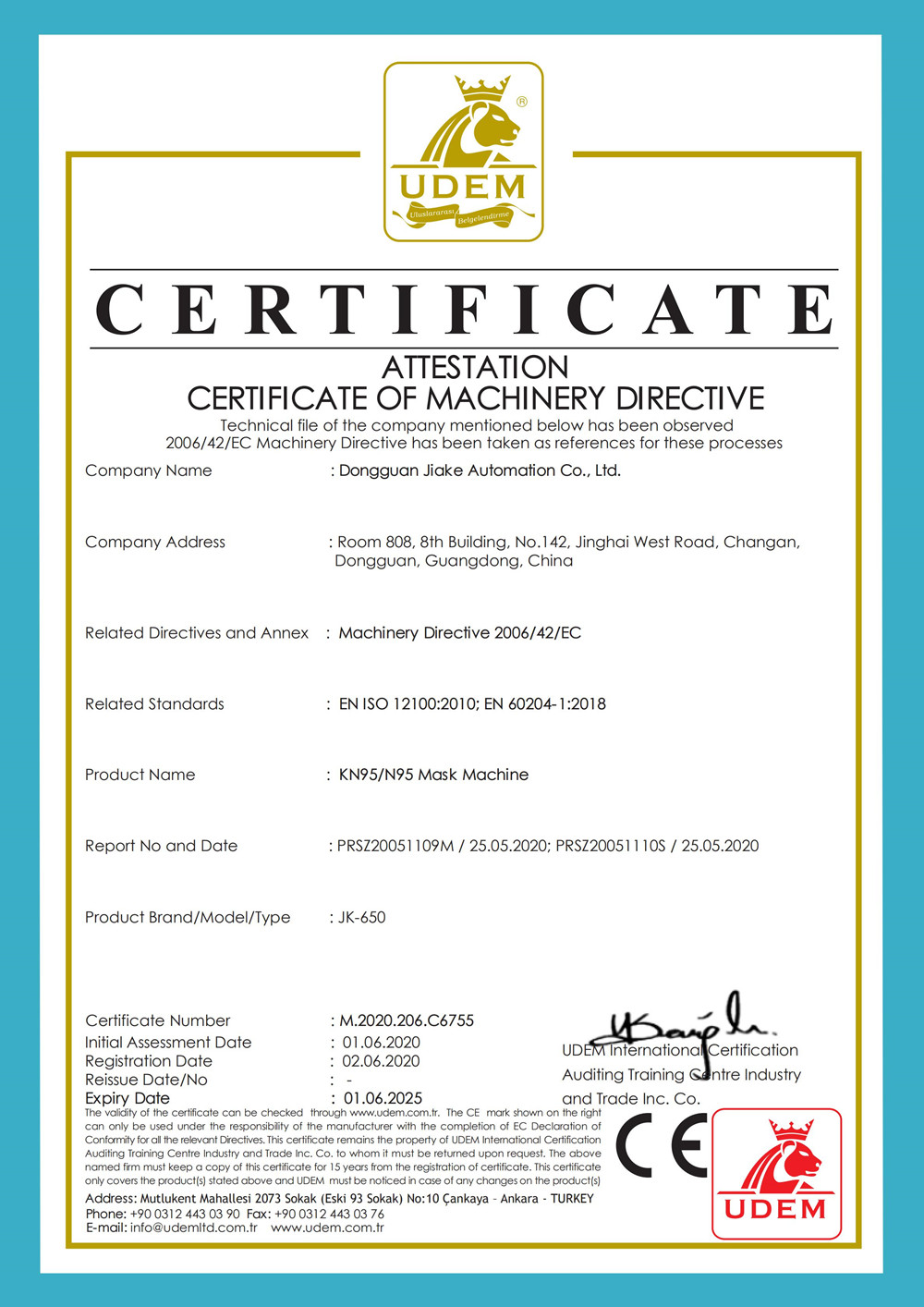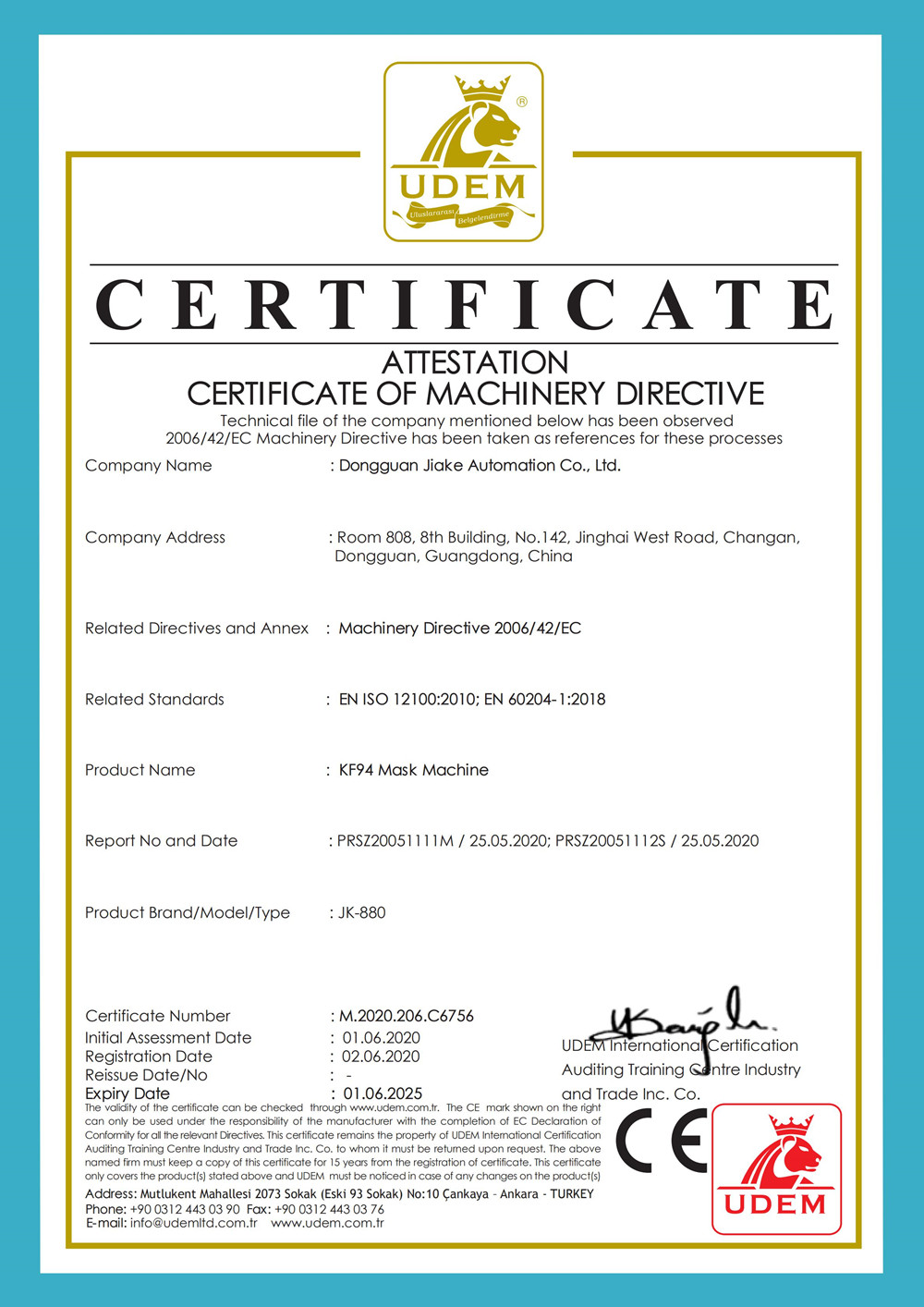 Company profile:

PST Automation is the short name of Shenzhen Pigeon Smart Automation Co.,ltd,which was founded in 2008.There are four branch companies under PST automation,but Shenzhen PST Automation Co.ltd is specialized in exporting the standard automated equipment,such as labeling machine,automatic blind riveting machine,picking and placing unit etc...

Now our agents and customers are coming from overseas countries,like United States,Malaysia,India,Pakistan,Iceland,Middle East and South-American countries.With great efforts and investment of automation,PST will help more and more customer solve the difficulties in manufacturing,packing and customization.Welcome to come and visit us.




FAQ:
1.Does your factory recover the work after spring festival?
Yes,we do. We have recovered the work on Feb 15,2020 and everything goes well.



Yes,the delivery time is normal and only the province of Hubei is serious because of this new coronarirus.We can guarantee the normal delivery time 15-25 working days.Please contact us for details before placing the order.

3. What machines can you manufacture?
We can manufacture standard machines and customized machines,including auto labeling machine,blind riveting machine,picking and placing unit,automatic mobile phone screen detecting machine etc...

4. What materials of your machines are made of ?
Our machines are made of high class stainless steel 304, stainless steel 316 or 316 L, carbon steel, Al alloy, etc.It also depends on the customer's request.

5. Does your machine work with compressed air?
Yes, some of our machines have to work with compressed air, the standard range is from 0.4MPa to 0.8 MPa,but some of machines can work with pure electronics,like labeling machine.

6. What price terms your company can offer?
EXW,FOB,FCA,C&F and CIF.

7. How will you pack the machines if I place an order to you?
Firstly, we clean the machines with anti-rust oil / grease, then, we wrap the machines with anti-moisture plastic film tightly, finally, we pack the machines with solid wood or timber cases that suitable for long distance or sea way transportation.

8. What kind of payment term does your company accept?
Usually, we accept T/T or in cash, 50% of the total payment as a deposit, then the balance payment of 50% will be paid off before we deliver the machines. If the payment amount is less than USD $10,000, we can accept Paypal/Moneygram/Western Union payment.

9. Is there a warranty and which period of validity does it cover?
We provide one year warranty for all of our machines, the validity time is from the day on which the machines leave our factory to your factory in one year.

10. If any part of the machines were broken, how can we get the new replacements?
During the warranty period, if any part broken because of the quality defect or unqualified process, we will send the new replacements to you at our expense. If it exceeds the warranty period, or caused by users' unreasonable operations, or irresistible factors, or any change unauthorized by our company, the clients will have to pay for the new replacements.

11. How long will it take if I put an order of your machines?
The delivery date depends on the sizes and complexity of the machines you order, various from 7 to 45 working days after we receive the deposit from our clients.For standard machines,the delivery time is fast(7-15 working days),but for customized machines,it will take about 45 working days.

12. How can we cooperate with you if we want to be your agent in overseas market?
Firstly,we will invite you to come to visit us and know each other.Secondly,we will tell you the agent policy and training service.Finally,we will negotiate and confirm if we can cooperate in this industry.