As the traditional simple wooden case packaging and transportation can not guarantee the effective protection of high-tech products in the long distance transportation, so there was a good quality and high endurance product emerging--flight cases. These boxes have good firmness, good ruggedness and very strong crashworthiness, it's produced with environmentally friendly material. However, the production of such boxes requires a very complicated process, riveting is one of the difficult production process.


Let's first learn about the production process of air boxes.
1. Materials for the production of flight cases: Aluminum profiles, wood, hardware, cotton and other materials.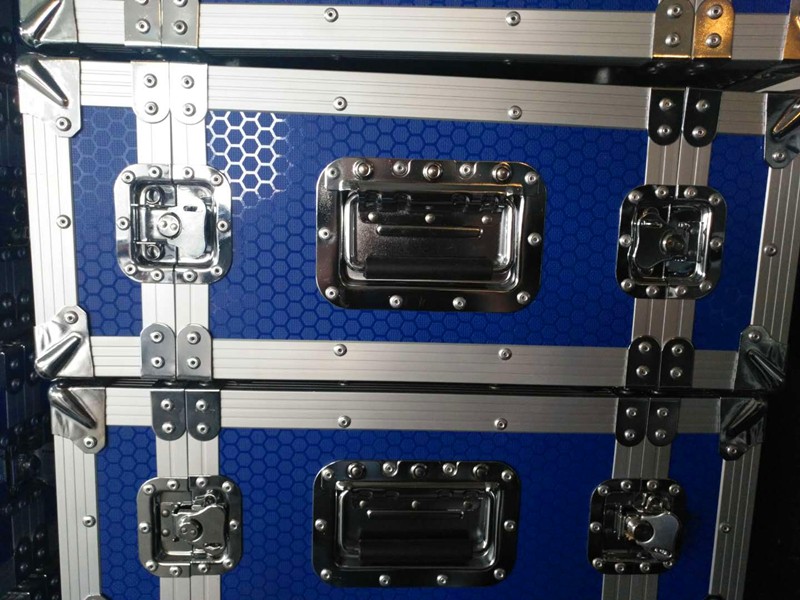 2. Flight case manufacturing process:
A. Production plan: make efficient and reasonable production arrangements according to the production order.
B. Box design: make the plan arrangement of bag material and specification according to the product packaging.
C. Material selection: receive the appropriate material according to the designed material specification.
D. Material cutting: cutting material to the design specification with corresponding machining.
E. Making box: complete the related process with processed materials.
F. Delivery of finished products: count the quantity and hand it over to relevant personnel.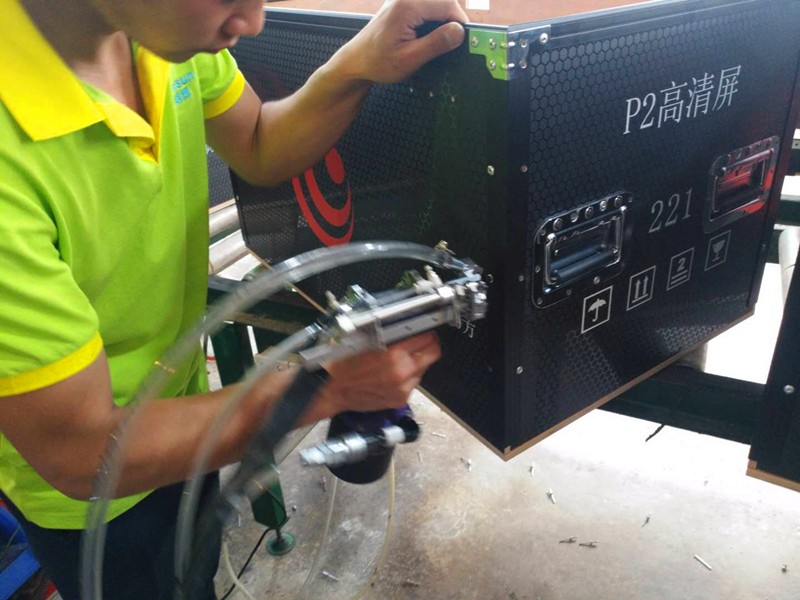 3. Related operations for making the box:
A. Fasten the box board with pneumatic rivet gun.
B. Rivets: fastening with rivets, aluminum, hardware, etc.
C. Install the right caster
D. Sticking cotton with adhesive
E. Cleaning and inspection
4. Flight case related technical requirements (not described in detail here)

According to the above production process and field visits to flight case manufacturers, we found that there are many manufacturers using the traditional riveting way. Manually placing rivets one by one and riveting have certain requirements for personnel proficiency (details in video below). There are a lot of rivets used on the flight case, some wooden cases even have 200 holes for riveting. The speed of riveting is determines the speed of the box production. So how to improve?
The first step of upgrading can be carried out with semi-automatic equipment in flight case production. For example, the automatic riveting machine on the market can effectively solve the problem of placing rivets process. Feeding is automated: feeding rivets to the gun nozzle directly, then putting gun nozzle to holes can complete the whole process of riveting. The transformation of automation is carried out in terms of saving labor cost, saving time, quality control, and environmental protection.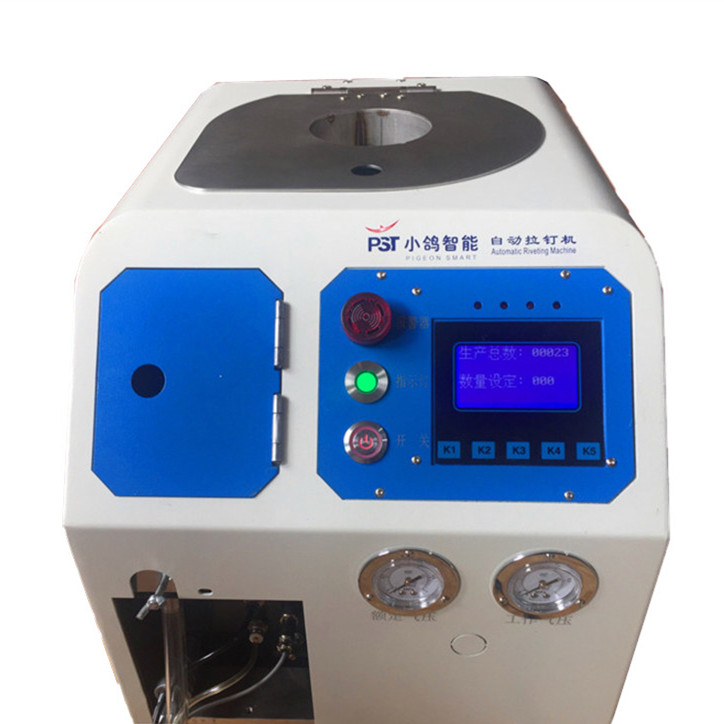 At present, the wide application of flight case also brings convenience to the transportation of high-tech products. For high-precision (medical equipment, military equipment, etc.) products, the quality and environmental protection of flight cases are required more. From the work site of flight cases, the scrap rivet stems are piled up, which is not environmental. For the corporate image, this is a damage. Imagine: if a customer visits two factories at the same time, one is organized and the other is chaotic, which one will he choose?
That's all for today. For more information about automatic riveting machine, welcome to leave a message for consultation.