How to deal with bubbles&wrinkles when applying bottle label applicator machine?Take PST's 803 automatic round bottle labeling machine as example,let's see how to solve this problem.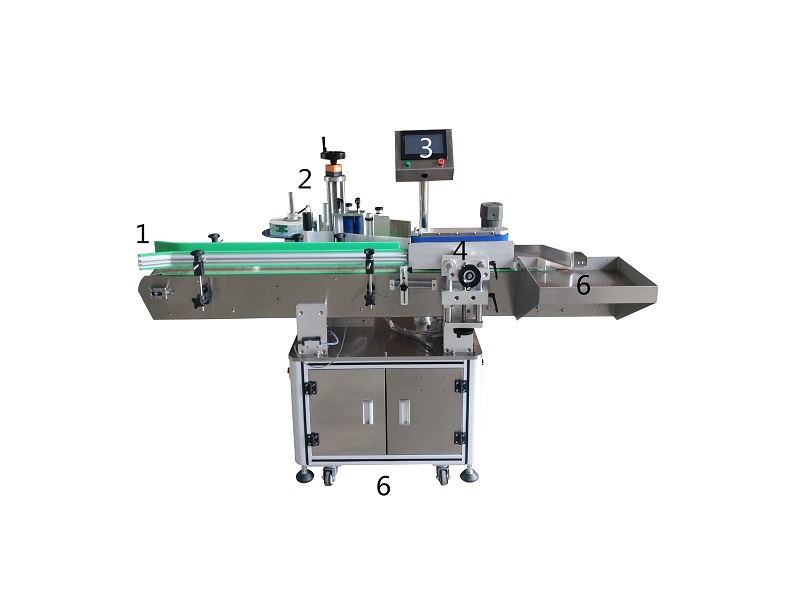 2.Conventional Bottle Type
Conventional bottle type means cylindrical bottle.Bubbles usually caused by the not matching speed of label-strengthening and transmission.We need to set parameters "Automatic traction speed" and "Label-strengthening" in the touch screen.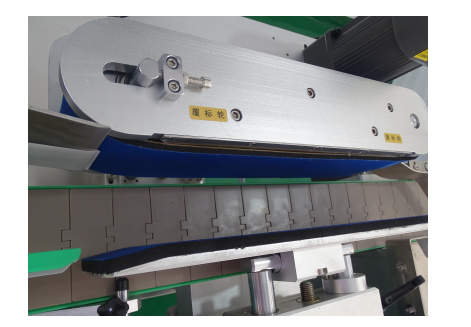 3.Tapered Bottle
Wrinkles tend to occur easily for tapered bottles,there could be several situations:
A.Label not match with bottle.
For tapered bottles,we always strongly recommend customers to send us samples to confirm if the label is suitable for the machine.We still simulate the labeling process and suggest customers to make some adjustment if the label can not pasted well.
B.Labeling-strengthening roller need adjustment.
For tapered bottles,we need to adjust the angle of strenthening roller to adapt to the bottle shape.Sometimes we need to add a top belt to ensure steadily transmission.
C.Label-peeling Plate Adjustment
After confirming the label is suitable,we need to adjust the labling head to make the label-peeling plate be paralleled to the bottle shape by the adjusters.Meantime,traction speed must be matching with the strengthening speed.