Intelligent Automated Production Machine for sheet metal industry(For HUAWEI Server Mainframe EnclosureCPU Base)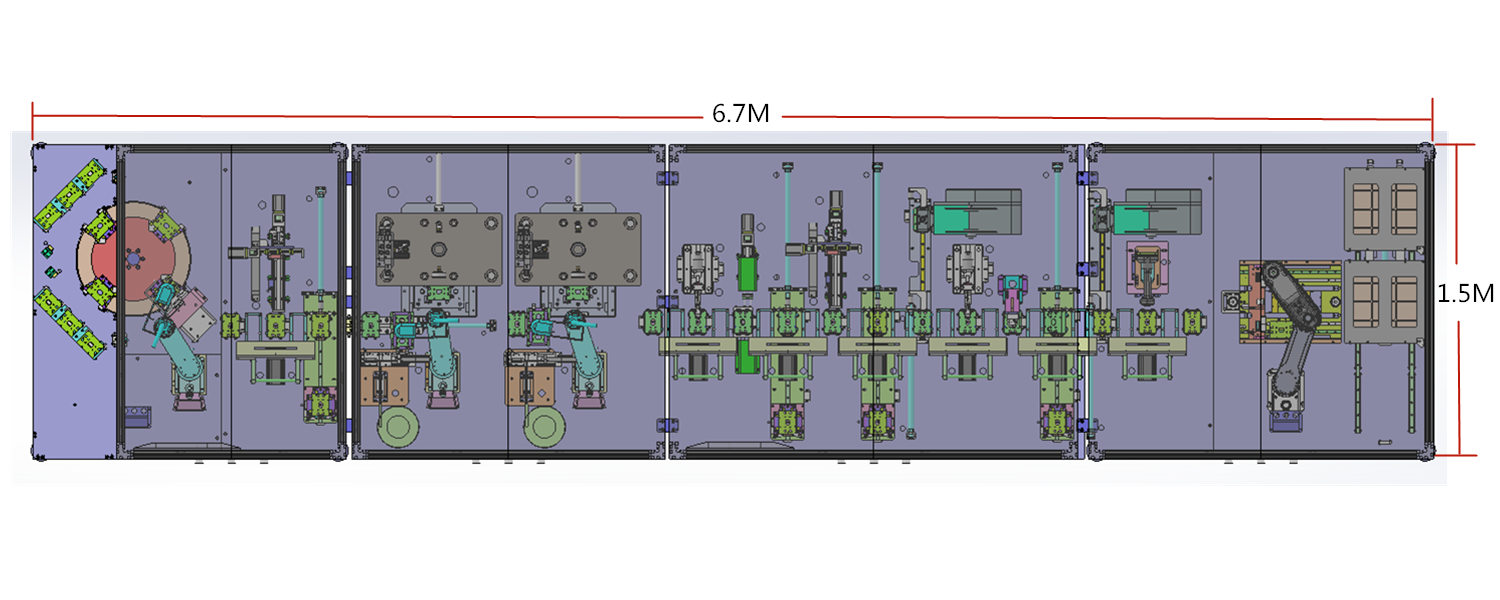 1.Project name:
Manipulator Intelligent Automatic Production Equipment (For HUAWEI Server Mainframe Enclosure/CPU Base)
2.Project Introduction:
This equipment is completed by manipulator and non-standard mechanism: automatic identification/assembly /CCD image detection/electrical test/(automatic classification of non-defective products and defective products) QR code generation detection and paste/load plate packaging.
3.Application Fields:
Automotive/electronic/digital/electrical switches/electric power tools, etc
4.Features& Customers ' Benefits from This Project:
1)Independent research and development of the whole equipment :(engineering design, mechanism parts processing, program development, software production, assembly and debugging, technical training, after-sales service).
2)Patents & company system certification have passed customer authentication.
3)Improve contrast
Before Improvement(Video)
After Improvement(Video)
4)Improve Efficiency Contrast
Project Name

Before Improvement

After Improvement

Production efficiency

Low efficiency with many people

Increasing by 70%-80%

Operator Number

13 people

4 people

Quality control

Difficult to calculate

Pass rate up to 98.5%

Safety

Workers injury or accident sometimes

No injury &Anti-stalling
Each work station independent identification and detection
5)Live video display